Father's Day is great to celebrate, but with our Days Out With Dad blog,  you can find lots of ideas in a wide range of activities and adventures to enjoy with him – any day of the year. Whether it's water fun, historic sights or animal adventures in Kent – enjoy days out with Dad to remember.
For events on and around the day see our Father's Day Events In Kent – 2022 blog.
By Sophie Bland 
Art & Culture
Tracing your family tree is a particularly unique and touching activity, mapping and visiting the ancestral locations you discover may also be a perfect chance for some quality bonding time. Perhaps a distant relative was once a servant to royalty that lived in the medieval Dover Castle, or maybe you have ancestral links to one of the many Archbishops of Canterbury that held Rochester Castle throughout the 12th Century. Other notable historic sites to visit include the beautiful Hever Castle, the Historic Dockyard Chatham, the unique Seaside Museum or even the notable SS Richard Montgomery wreck in the waters off the Isle of Sheppey. Whatever your ancestral links, there are plenty of historic sites and museums around Kent for the family to explore. See the Art & Culture category under Things To Do for more ideas.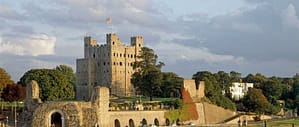 Another particularly memorable way to enjoy time together is to connect generations. Tying in with family history, perhaps Grandad lived through World War II, maybe even fighting in it – a trip to The Shoreham Aircraft Museum, the aviation links of the Barne Wallis statue in Herne Bay, or the RAF Manston History Museum may provide a truly special way to be together and to link generations. Furthermore, the variety of museums and galleries situated around Kent provides the perfect day out for any Dad (or Grandad) interested in history or art. The Turner Contemporary, situated on the stunning Margate seafront makes for the ideal trip any time of the year, whilst The Royal Engineers Museum in Gillingham is Kent's largest military museum and is, therefore, a must-visit for any history-loving Dad.
Activities
Embracing your father's hobbies and interests is a surefire way to have fun, quality time together. If your Dad is more the sporty type, perhaps try the Strand Leisure Park, home to a wide range of facilities, including an outdoor pool and gym, as well as tennis courts, play parks and a mini train ride if little ones are going too. Sunday lunch can have a unique spin on it too. Try Puttshack at Lakeside, a Golf and Dine experience – two of Dad's favourite things in one fun outing – or for those with more of a sweet tooth, try the Fudge Kitchen – offering fudge making experiences, allowing you to taste test flavours and create your own!
For any F1 fans out there, whatever the age, Bayford Meadows Karting offers the perfect opportunity for budding racers to test their speed, boasting an 1100m MSUK-licenced circuit and a 300m leisure track along with both adult and junior karting offered. Alternatively, book in at Brands Hatch Driving Experience in Sevenoaks to give your Dad a chance to race in rally cars, 4x4s and more. Additionally, a professional could take the wheel. Whatever your Dad's racing dreams, these unique driving experiences are bound to make a Dad's day out amazing.
Thinking about all the hours Fathers have traipsed around after their kids in shopping centres, footing the bill and saying the right thing about the newest trending shoes, it's only right that they get some retail revenge. If you're planning on treating him, the many shopping centres around Kent provide the perfect opportunity whatever his style or interest. Both Lakeside and Bluewater boast over 300 shops, with Ashford Designer Outlet being the perfect place for a discount, as well as having over 90 stores and 14 restaurants. See our Shopping category under activities for more places to shop.
Another opportunity for some thrilling bonding time for any active family is paintballing, whether it be for the whole day or only a couple of hours this is the perfect activity for laughs and adrenaline-fueled entertainment. Quex Park in Birchington is home to both paintballing and airsoft, with 3 different arenas for competitive family fun, Adventure Golf and lots more activities on site. Whilst Bedlam Paintball in Canterbury also has a variety of fields, with games including an attack and defend, double and single flag games and the unique barrel game involving rolling barrels back to each base. Nothing better than having your Dad roll around in the mud whilst you blast him with paint.

Adventure & Unique Experiences
Plenty of different activities too to choose from, with Black Axe Throwing Company in Margate, Hangloose Adventure at Bluewater, which includes the biggest swing in Europe and England's longest zip wire. For a more unique outdoor experience, Jack Raven Bushcraft has a variety of foraging and survival activities, that can either be a full family outing or a Dad-only treat. See our Activities category and the Adventure & Unique Experiences filter for lots more ideas, including balloon rides, helicopter tours, aeroplane adventures and lots, lots more.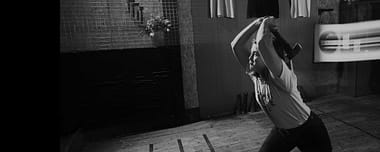 Outdoors
Take advantage of the beautiful outdoor spaces that the Garden of England has to offer. A picnic in one of the many beautiful parks of Kent provides the perfect scene for the special day. Visit the idyllic Westgate Gardens, ideally located in the centre of the Cathedral city of Canterbury, or the historic Russell Gardens of Dover, with over 10 hectares to appreciate. Also, South Park includes 2 tennis courts, a skate park and other sports pitches and courts, providing activities for all to enjoy, and King George VI Memorial Park, which has a children's play area with slides, swings and zip wire, as well a stunning Italianate Glasshouse. Don't forget the Folkestone's Lower Leas Coastal Park, and plenty to do too in Dunorlan Park in Tunbridge Wells. For more parks & gardens see our Things to Do and filter from the outdoor category for more ideas.
If you're a beach-loving family instead try Margate Main Sands, a timeless beach with a tidal pool, children's rides and a variety of other entertainment within walking distance, including arcades and shops. Alternatively, visit the beautiful Botany Bay for its stunning scenery, Folkestone's Mermaids Beach for exploring, or the historic Reculver Beach for its tranquil atmosphere, as well as the historic and navigational significance of the Reculver Towers.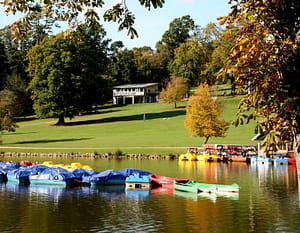 What A Waterworld
If the sea isn't quite enough for you, the unique water sporting activities around Kent also provide the perfect day out for any family wanting to combine relaxing in the warm weather with sporty fun. Oyster Coast Watersports in Whitstable is home to a variety of activities and is the perfect trip for any active family. Try your hand at paddleboarding or sailing, or even hire kayaks by the hour. If instead, you're looking for the ultimate water-themed day out Lakeside AquaPark is a must-visit. The park has over 30 inflatable obstacles, including giant slides, blast bags, and balance beams, guaranteeing a fun-filled day out for all the family to enjoy and remember. Bewl Water in Tunbridge Wells has lots of watersports activities too, as does St Andrews Lakes in Rochester.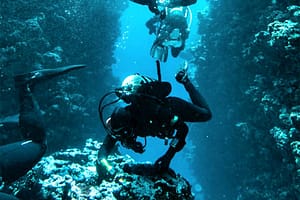 Kids See Kent 
If you are treating Dad with young ones in tow, there is a variety of child-friendly activities and venues to be visited all over Kent. A perfect idea might be an art project, combining bonding and crafts, enjoyment for both adults and little ones. If this sounds right for you, pop along to This Art of Mine a pottery painting art studio in Maidstone. Also, 3HS Ceramics in Dover offers a therapeutic and relaxed environment where you can plan out and paint your own design.
We all know some Dads love Golf, but rather unfortunately hauling very little ones along to an 18 hole course might not be the best decision for peace and harmony. If you're looking for a more family-friendly option whilst still wanting to appreciate Dad's favourite hobby, the variety of mini-golf available around Kent will surely take your fancy. For an immersive experience involving jungles, dinosaurs, fire tiki and more, visit Lost Island Adventure Golf in Margate. Located inside the Flamingo Arcade it provides fun for the whole family, regardless of age, in a great location perfectly placed for a full family day out. If you'd rather golf in the sun, instead try out Mr Mulligans Adventure Golf. The course is dinosaur-themed, and there is also a range of food and drink available.
For any animal-loving families out there, the range of wildlife parks around is sure to provide a memorable experience with Dad. At Kenward Place, you can meet the herd of alpacas, learn about them and even walk them across the 15 acres of stunning Kent countryside. A visit to Port Lympne Reserve, home to over 900 animals, will provide a truly impressive animal experience, as well as help to fund the care of animals at the reserve, and other overseas projects.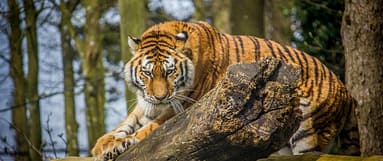 Tours and Trips 
Another engaging and active idea is cycling tours, with a range of bike tours, or bikes for hire available around Kent with a variety of different experiences on offer. Take the family on a cycling tour around a range of different locations with Col's Kent Bike Tours. Exploring both little-known and more iconic sites, as well as entertaining facts and stories along the route is a great activity for an active family, with the tours suitable for beginners and experienced riders alike. For a more unique cycling tour, try Cycle the Vineyards, again at a range of locations across Kent. This tour has linked 7 of Kent's top wine producers to create a truly exceptional experience.
For the beer lover, there's a range of Brewery, Gin and Vineyard tours available. Visit the national award-winning Old Dairy Brewery in Tenterden, or the many more that offer tastings. Alternatively, for Dads who prefer a glass of wine, the Gusbourne Tours are the perfect trip – self-guided or guided tours are available. Even more niche, pop along to the Anno Distillery Tours, which offer a range of different gin experiences – including creating a personalised one. Whatever the drink of choice, Kent provides an amazing opportunity for making a day out with dad truly special see our Tours & Trips category and the Brewery, Gin & Vineyard Tours under the Things To Do menu for lots more places to visit.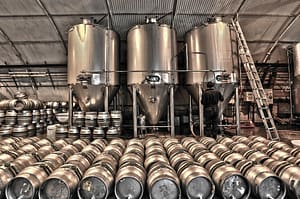 If you are looking for something for everyone, then try one of the many family-friendly themed tours. Treasure trails under our themed trails filter provide a thrilling and engaging family day out, allowing you to explore where you live, find out the history of the area, or somewhere new with trails suitable for any age, and texts for clues if stuck. Quiz trails are also perfect for those that love to hunt down clues through treasure hunts to capture a memory and enjoy family time.

See our Areas of Kent in the main menu for more ideas and inspirations for things to do near you.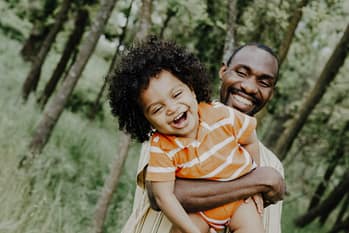 We do our best to endeavour to be as accurate and comprehensive as possible from the information we have at the time of publication.  We are not liable for any changes that a company or event makes at the last minute, whether time changes or price amendments.