Firestarter
Universal Pictures UK
Released: 13th May 2022
A couple desperately try to hide their daughter, Charlie, from a shadowy federal agency that wants to harness her unprecedented gift for turning fire into a weapon of mass destruction. For more than a decade they have been on the run. Her father taught her how to defuse her power, but as Charlie turns 11, the fire becomes harder and harder to control. When a mysterious operative finally finds the family, he tries to seize Charlie once and for all – but she has other plans.
Cast: Zac Efron, Ryan Kiera Armstrong, Gloria Reuben.
Director: Keith Thomas.
Certificate: 15.
Father Stu
Sony Pictures UK
Released: 13th May 2022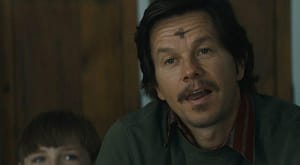 When an injury ends his amateur boxing career, Stuart Long moves to Los Angeles to find money and fame. While scraping by as a supermarket clerk, he meets Carmen, a Sunday school teacher who seems immune to his bad-boy charm. Determined to win her over, the longtime agnostic starts going to church to impress her. However, a motorcycle accident leaves him wondering if he can use his second chance to help others, leading to the surprising realisation that he's meant to be a Catholic priest.
Cast: Mark Wahlberg, Mel Gibson, Jacki Weaver, Teresa Ruiz, Malcolm McDowell.
Director: Rosalind Ross.
Certificate: 15.
The Drovers Wife: The Legend Of Molly Johnson
Modern Films
Released: 13th May 2022


In 1893, heavily pregnant Molly Johnson and her children struggle to survive the harsh Australian landscape after her husband leaves to drove sheep in the high country. One day, she finds an escaped Indigenous Australian convict wounded on her property and an unlikely bond begins to form. Meanwhile, new town lawman realises that Molly's husband is missing and sends his constable to investigate. A thrilling tale that explores racism and misogyny under colonial rule.
Cast: Leah Purcell, Sam Reid, Rob Collins, Jessica De Gouw.
Director: Leah Purcell.
Certificate: 15.
The Quiet Girl
Curzon
Released: 13th May 2022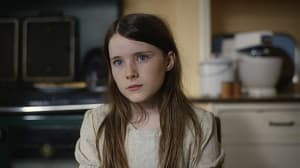 It's rural Ireland, 1981. A quiet, neglected girl is sent away from her dysfunctional family to live with foster parents for the summer. She blossoms in their care, but in this house where there are meant to be no secrets, she discovers one.
Cast: Catherine Clinch, Carrie Crowley, Andrew Bennett, Michael Patric, Kate Nic Chonaonaigh.
Director: Colm Bairéad.
Certificate: 12A.
Picture Credit © Top to bottom: Universal Pictures UK/Film Distributors' Association/Modern Film/Curzon