Scream
Paramount Pictures UK
Released: 14th January
Twenty-five years after a streak of brutal murders shocked the quiet town of Woodsboro, California, a new killer dons the Ghostface mask and begins targeting a group of teenagers to resurrect secrets from the town's deadly past. Original cast members return to protect the new teens being targeted.
Cast: Neve Campbell, Courteney Cox, David Arquette, Marley Shelton, Melissa Barrera.
Director: Matt Bettinelli-Olpin and Tyler Gillett.
Certificate: 18.
Cyrano
Universal Pictures UK
Released: 14th January 2022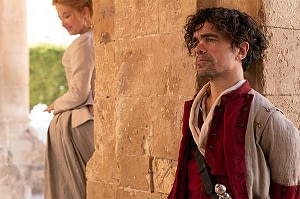 On one side, the passion of a teacher seeking to pass on the beauty of the texts to his pupils, on the other the commitment of a director to his troupe. An in-depth look at the recreation of Cyrano de Bergerac, Edmond Rostand's masterpiece, by the Théâtre de Carouge, Geneva.Award winning director Joe Wright envelops movie goers in a symphony of emotions with music, romance and beauty in this re-imagining of this timeless classic.
Cast: Peter Dinklage, Haley Bennett, Kelvin Harrison Jr., Ben Mendelsohn, Monica Dolan.
Director: Joe Wright.
Certificate: 12A.
Memoria
Sovereign FIlms
Released: 14th January 2022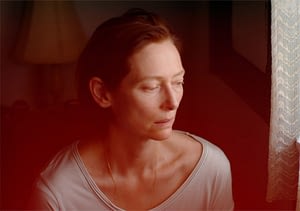 A Scottish woman, after hearing a loud 'bang' at daybreak, begins experiencing a mysterious sensory syndrome while traversing the jungles of Colombia. She experiences auditory hallucinations and tries to find the sources of the sounds causing her insomnia. Soon, she begins to confront the unsettling sights and sounds that call her identity into question.
Cast: Tilda Swinton, Elkin Díaz, Jeanne Balibar, Juan Pablo Urrego.
Director: Apichatpong Weerasethakul.
Certificate: 12A.
Cow
Mubi
Released: 14th January 2022


Chronicling the daily life of a dairy cow in an attempt to move humans closer to them. Hoping to see both their beauty and the challenge of their lives. Aiming to understand one dairy cow's reality and acknowledging her great service as it unflinchingly chronicles its subject's daily life, from grazing in green fields to giving birth, making milk and everything in between.
Cast: N/A.
Director: Andrea Arnold.
Certificate: 12A.
Picture Credit © Film Distributors' Association.