Good Luck To You, Leo Grande
Lionsgate UK
Released: 17th June 2022
 Retired widow Nancy Stokes hires a good-looking young sex worker called Leo Grande, in the hope of enjoying a night of pleasure and self-discovery, after an unfulfilling married life. Whilst her husband Robert provided a home, a family, and something resembling a life, good sex was never on offer. But he's gone now, and Nancy has a plan: she will find adventure with a sex worker. However, over the course of their rendezvous, the power dynamics shift and their well-worn masks begin to slip.
Cast: Emma Thompson, Daryl McCormack, Isabella Laughland.
Director:  Sophie Hyde.
Certificate: 15.
Lightyear
Walt Disney UK
Released: 17th June 2022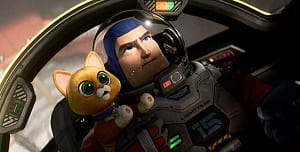 Buzz Lightyear embarks on an intergalactic adventure with a group of ambitious recruits and his robot companion. The sci-fi action-adventure presents the definitive origin story of Buzz Lightyear – the hero who inspired the toy – introducing the legendary Space Ranger who would win generations of fans.
Cast: Chris Evans, Keke Palmer, Dale Soules, Taika Waititi.
Directors: Angus MacLane.
Certificate: PG.
Everything Went Fine
Curzon
Released: 17th June 2022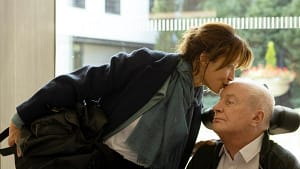 A daughter is forced to reconcile her past with her father when he contacts her with a devastating final wish, in François Ozon's powerful family drama. André has never been the easiest of fathers and when he suffers a debilitating stroke and calls on his daughter Emmanuèle to help him die with some dignity, she finds herself faced with a painful decision.
Cast: André Dussollier, Sophie Marceau, Charlotte Rampling, Géraldine Pailhas.
Director: Francois Ozon.
Certificate: 15.
The Lost Girls
Altitude
Released: 17th June 2022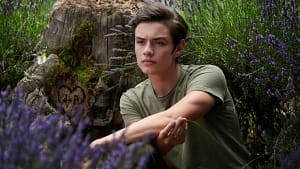 Four generations of Darling women struggle with returning to reality following their adventures with Peter Pan in Neverland. Like her grandmother and her mother Jane before her, Wendy must break Pan's spell and uncover what's real in a world full of fantasy.
Cast: Vanessa Redgrave, Louis Partridge, Joely Richardson, Iain Glen, Julian Ovenden.
Director: Livia De Paolis.
Certificate: TBC.
Picture Credit © Top to bottom: Film Distributors' Association/Curzon/Altitude