Elvis
Warner Bros. UK
Released: 24th June 2022
Elvis Presley rises to fame in the 1950s while maintaining a complex relationship with his manager, Colonel Tom Parker and this film looks at the complex dynamic between the two, spanning over 20 years. Central to that journey is one of the significant and influential people in Elvis's life, Priscilla Presley.
Cast: Austin Butler, Dacre Montgomery, Luke Bracey, Olivia DeJonge, Tom Hanks.
Director: Baz Luhrmann.
Certificate: 12A.
The Black Phone
Universal Pictures UK
Released: 24th June 2022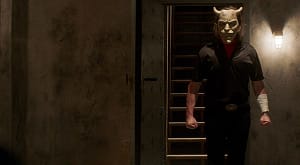 Finney Shaw is a shy but clever 13-year-old boy who's being held in a soundproof basement by a sadistic, masked killer. When a disconnected phone on the wall starts to ring, he soon discovers that he can hear the voices of the murderer's previous victims and they are dead set on making sure that what happened to them doesn't happen to Finney.
Cast: Ethan Hawke, James Ransone, Jeremy Davies, Madeleine McGraw, Mason Thames.
Directors: Scott Derrickson.
Certificate: 15.
Faya Dayi
Mubi
Released: 24th June 2022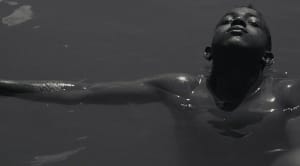 Ethiopian legends say khat, a stimulant leaf, was found by Sufi Imams in search of eternity. Through a spiritual journey into the khat trade, stories of government repression, mystical fantasies, and risky journeys beyond borders are told, showing the dreams of a youth longing for a better life.
Director: Jessica Beshir.
Certificate: TBC.
Moon, 66 Questions
Modern Films
Released: 24th June 2022


After years of distance, Artemis has to get back to Athens due to her father's frail state of health. Discovering her father's well-kept secret allows Artemis to understand her father, in a way she was not able to before, therefore loving him truly for the first time.
Cast: Bruno Ganz, Peter Falk, Solveig Dommartin, Otto Sander, Curt Bois.
Director: Jacqueline Lentzou.
Certificate: TBC.
Picture Credit © Top to bottom: Film Distributors' Association/Mubi/Modern Films