West Kent Highlights.
Start the new year with See Kent's suggestions for things to do and see in West Kent. Our highlights for January covers towns and villages in the Sevenoaks, Tonbridge and Tunbridge Wells areas. By Sophie Bland.
Check out our South, North and East Kent's What's On pages too.
Small Worlds at Sevenoaks Museum
Sevenoaks
Until 1st February 2022
Time: Monday 10am-6pm, Tuesday to Saturday 10am-5pm.
Price: Free.
Miniature objects from the Museum's collection and fairytale ceramics by artist Elizabeth Lewis will be on display on the library floor of the Kaleidoscope Gallery in which the museum is housed.
Tonbridge Comedy Nights – January at E M Forster Theatre
Tonbridge
21st January 2022
Time: 7.30pm.
Price: £13.
The new year sees some of the top comedians on the circuit paying a visit to The E M Forster Theatre, these popular comedy nights sell out quickly so don't miss out. Mary Bourke is headlining, with support from Liam Pickford and Ross McGrane is the compere.
Sevenoaks Wildlife Reserve And Jeffery Harrison Visitor Centre
Sevenoaks
Time: Reserve – Dawn-Dusk/Visitor Centre – Wednesday to Sunday: 10am-3pm.
Price: Free. Parking charges apply.
This is a first example of a gravel pit site being developed for the purpose of nature conservation and is a great place for birds, dragonflies, damselflies as well as a diverse mix of plants, fungi and other wildlife. At the visitors centre find out more about the history of the site and the regular events they run.
Joe's Bows Country Sports at Penshurst Place and Gardens
Tonbridge
Until 31st March 2022.
Time: Thursday, Saturday and Sunday 10.30am & 2pm.
Price: Axe Throwing £35/Owl Flying £35/Half Day Target £55/Half Day Falconry £65.
This Winter, Joe's Bows will be operating from the historic Woodland Trail during the closed season, providing country sports activities for pre-booked visitors. Joe's Bows will be providing activity packages in the ancient woodland for guests looking to discover their inner Robin Wood. Activities on offer include half day target with Crossbows, Axe Throwing, Target Archery and Field Archery as part of this thrilling experience. You'll even get to take a shot at 3D targets. There are also one hour Owl Flying, and half day Falconry activities on offer. Plus visitors will also be able to enjoy the Porcupine Pantry Café and Penshurst Place Gift Shop, which are both open year round.
Biggin Hill Memorial Museum
Westerham, Sevenoaks
Time: Tuesday to Sunday 10am-5pm.
Price: With gift aid/Without gift aid – Adult: £6.90/£5.75/Child: £4.20/£3.50/Under 5 years: Free/Family of 4 – 2 adults & 2 children: £19.80/£16.50/ Family of 3 – 1 adult & 2 children: £13.80/£11.50. Discounts available for Defence Discount Service Card/Blue Light Discount Card & English Heritage Membership Card and TN16 Residents.
Biggin Hill Memorial Museum's history starts from over 100 years ago and tells the story of RAF Biggin Hill through the personal experiences of those who served there and the community which supported them. Its high altitude and strategically important location between London and continental Europe, make it one of Britain's oldest aerodromes. Its particular focus is the Battle of Britain, in which it played a pivotal role. Lots to see and do, with exhibitions, and the St George's RAF Chapel of Remembrance, built as a memorial to the aircrew who lost their lives flying from the Biggin Hill Sector during World War II. It was built in 1951 after a fundraising campaign led by Sir Winston Churchill. Visitors can also pick up a free walking trail.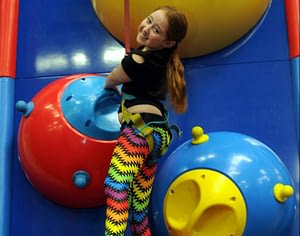 TimeQuest
Tonbridge
Price: From £50 for 2 people.
TimeQuest offers five missions that include battling odd time shifts and working out how to avoid the TimeTurners from stopping you from graduating from the TimeQuest Academy in Agent 101. Or join the Quest to save Camelot and in Elf Magic 2: The Santa Clause try the mission where the aim is to save Christmas.
Bewl Water
Tunbridge Wells
Time: 10am-4pm.
Price: Parking and admission: £5.
Annual or day memberships available for Sailing and Windsurfing, annual for Paddle boarding and Canoeing.
If being more active was one of your New Year's resolutions and you're looking to make the most of the outdoors, we recommend Bewl Water which has the largest stretch of open water in the South East where its reservoir can hold more than 31,000 million litres. The site is set in 800 acres of outstanding natural beauty and offers a range of leisure and recreational activities. Lots to do including play areas, plus lots of walks to enjoy – plus from April the Aqua Park is open.
Clip 'n Climb
Tonbridge
Time: Term Time: Thursday & Friday 2pm–7pm, Saturday 9am–7pm, Sunday 9am–6.30pm
School & Bank Holidays: Monday to Sunday 9am–6.30/8pm.
Price: 4 years and upwards: £15/Vertical Drop Slide Experience: £2.50 for 2 goes/Stairway to Heaven Experience: £2.50 for 2 goes/Sen Session: £10 -Please book online. Sessions at 5.30pm on Tuesdays – outside school holidays.
Plenty of fun to be had at the world's largest Clip 'n Climb in Tonbridge, where they offer three challenges on every wall of varying difficulty. It also has Speed Walls and Face to Face challenges to see how you compare with others or yourself. Plus, Vertical Drop Slide and Stairway to Heaven experiences available. There are courses and a small play area for under 4 years too.
Trinity Theatre and Arts Centre
Tunbridge Wells
Times: Box Office Monday to Saturday 10am-3pm.
Price: Varies depending on show.
Housed in a former church, Trinity is recognised as a vibrant cultural hub situated in the heart of Tunbridge Wells, offering a varied seasonal programme, they host a number of touring productions including theatre, film, comedy, music and dance, and it is home to a children's theatre with youth workshops. They were first established as an Arts Hub in 1982 and will celebrate their 40th anniversary this year.
Bligh's Meadow Shopping Centre
Sevenoaks
Time: Monday 9.30am-5.30pm, Tuesday to Saturday 9am-5.30pm,Sunday 10am-4pm.
Price: Free entry.
With the New Year Sales on, it is the perfect time to visit Bligh's Meadow Shopping Centre located in the heart of the historic town of Sevenoaks. There are plenty of reductions and offers on a wide range of products from popular high street retailers, as well as unique individual stores. Whether its gifts, fashion, accessories, or something for your home and garden, it all covered at Bligh's Meadow. They also have a variety of restaurants and cafes, so you can relax while you shop.
See Kent, Know Kent
Picture Credit:  © Main: Joe's Bows Country Sports at Penshurst Place and Gardens. Insert: Clip 'n Climb.