River boat and ferry trips, forts and fables – Dartford and Gravesend have lots of history and high seas adventure stories. Throw in shopping experiences with boat rides, mini golf,  and a Princess statue and you won't be disappointed with a visit to either North Kent towns.
Dartford sits just 20 miles to the east of London on the bank of the river Thames. A market town with a rich industrial heritage, it is home to the oldest human remains ever discovered in Europe – the Swanscombe Skull – which can be found at the Swanscombe Heritage Park, a nature reserve that holds a number of events throughout the year. To find out more about its history and the area, visit the Dartford Borough Museum which details its archaeological significance thoroughly.
This historic area offers a range of experiences, taking you through a journey that highlights both its past and present. Such as a visit to St John's Jerusalem, a rare surviving chapel built in 1113.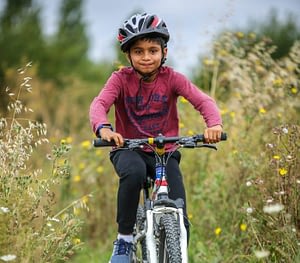 Central Park at the heart of the town highlights the many outdoor spaces that Dartford has to offer, as does the Darenth Country Park with orchards and sculptures offer also amazing views of the area. There is also the Darenth Woods, Beacon Wood, Hesketh Park and Dartford Heath.
Modern life in Dartford is a perfect illustration of the seamless integration of history and heritage with contemporary life. Bluewater Shopping Centre offers not only retail therapy but also a trampoline park, an indoor dinosaur-themed play centre, boat rides and mini golf. Hangloose skywire, England's longest zipline, is the newest activity – with plans for it to become the biggest adventure centre in Europe. In addition, the unique Young Driver experience gives little, and not so little, ones a chance to get behind the wheel.